"It is more agreeable to have the power to give than to receive" — Winston Churchill.
Donating money to a cause is a good habit, for people who have achieved success and are in a position to donate can think of it as paying forward to their society.
As a donor who is considering donating money, you want your money to make a difference in the organization you donate. Organizations that pitch for their need for money do so in events, popularly termed as Fundraising events, which many potential donors attend.
If you are interested in participating in a fundraising event, here is all you should have on your checklist.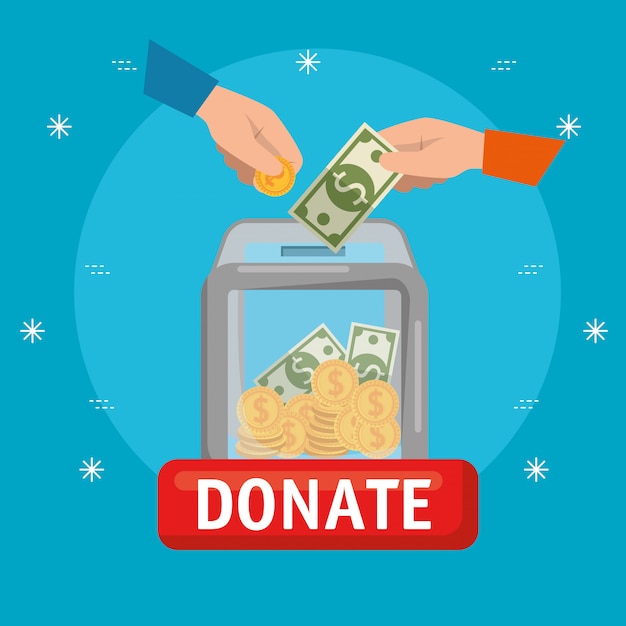 Fundraising events bring together a community that is passionate about a cause or a product. Often, this mission is at the center of things.
Finding a cause to donate to
Many organizations, especially non-profits, have a website up and running. If you are sure about the kind of organization you wish to donate to, you can directly search the terms on Google.
For example, search terms like "environment NGO" or "homeless shelters" will give you specific results. If you wish to browse the list of organizations, you might find websites such as GuideStar useful.
This website checks out all the charities listed on its site, so you can be assured that what you find is legitimate (there are, unfortunately, many "charities" run by scammers). Scammers usually point you towards a website that looks very similar to an existing organization's website. On this note, you should know these precautions:
If possible, visit the organization's office in person, meet with the person in charge there, and discuss your thoughts and ideas with them.
Scammers often call and push donors to donate via gift cards or by wiring money to an account.
Don't agree to send money with someone you've spoken to on a phone call.
Rather, always use your credit card or a check to make these payments.
There are many organizations out there with many different needs. Do spend some time thinking about how much you would like to donate and to what kind of organization.
Most organizations organize fundraising events on a yearly or bi-yearly basis. Look up their calendar to see when the next one is scheduled for.

Check the value that's offered
According to the research, donors do not feel confident donating their money to organizations or charities that do not have solid credibility. The main goal of why a fundraising event is organized is to raise money. Beyond that, look at the value that the fundraiser is giving.
How good is the product that they are marketing?
How reliable is their product pitch?
Do they (or you) know enough about the market to decide on investing in the product?
If it is a non-profit organization, ask the fundraiser at the event to explain to you the events that the organization regularly does, what their mission statement is, and why they need the funds.
Once you have this knowledge, you can decide whether to invest or not and how much of your money you would like to donate.
Look beyond monetary benefits
You can think of your donations as an investment rather than something you give and never think about it again. It is an investment because you are investing in the organization's goals, mission, and plans. The money you donate will help the organization accelerate their functions and help them get closer to what they do.
You can check-in with them regularly to see if they are doing what they claim to do. You will likely assess your budget at the end of each year. When you are doing so, if you are happy with how the organization has used your money, you can consider donating to them again.
Moreover, along with raising money, fundraising events build relationships between the fundraisers, the donors, and other interested people who attend these events but are not sure of their contribution.
Before participating in a fundraising event, speak with the fundraiser to see how willing they are to continue the communication after receiving your funds if you decide to invest.
The most reliable and worthy organizations value their relationship with their donors. Their communication has no expiration date because the organization keeps the donors up to date on the happenings, is transparent about where your money is put to use, and their adherence to their mission statement.
Mention privacy concerns, if any
Almost all organizations display their list of donors and the amounts they donated on their website. These names are displayed on a wall in their office visible to the public as well. In cases where the donor makes a significant contribution, organizations print it in a local newspaper.
There is no hard and fast rule here; it all depends on what you are comfortable with. If you would like the organizers to mention your name in multiple places, you can let them know that you are okay with it. Otherwise, explicitly mention the conditions of anonymity before donating your money.
Remember that donations are tax-deductible
The Internal Revenue Service (IRS) states that irrespective of the amount, all donations are tax-deductible. Remember to ask for a receipt for your donations; this you can then use while filing your tax returns. Amounts of $1500 require you to fill the 8283 form while filing the returns.
CharityWatch is a watchdog website that tells you the tax status of an organization. For example, if you click the "Top charities" tab and go to any of the list charities, you will see a "Tax Status" section right beside the organization's address.
For your donations to be tax-deductible, you should be looking for organizations registered as 501(c)(3) or 501(c)(4).
Understand the cause
You can donate without understanding the nitty-gritty of the organization's functions and what it does, but it always helps to know where your money is going and what it is being used for. If you can, also research the market situation to find what similar products are out there and who the competitors are.
Also, ask the organization if they can define their short and long-term goals and plans. This step is important because, without it, it would be hard to understand how successful they are, or will be in the future. It would also be difficult to know how your money is being used.
Know where the money is going
As a donor, you can always ask for the financial statement of an organization. In this statement, you will see how they are spending theirs and your money. Organizational costs include their programs and services, and maintenance and administration costs. As a donor, you can be specific about which aspect of the organization's functioning you'd like to contribute to as well.
Focus on their story
A fundraiser raises money because there is a cause – a need for the company to further its product or goal that is achieving something. In the fundraising events, the organizers narrate their journey, their struggle, and the importance of what they do to help connect with the audience. Concentrate on this to understand them better because they focus on not the money but the cause.
Deciding how much to donate
The first step to decide how much you can donate is to look at your monthly or yearly budget. Just like you would think of buying groceries, maintaining a car, etc. as "expenses", donations should fall into that category too. Financial coach Kristine Seale says that you donate 10 percent of your budget each month – if you are comfortable and if it is affordable.
However, if you prefer yearly donations, you can work out a similar number depending on your other expenses.
If you are still unsure about the amount, you can always ask the organization what their needs are and how much they require. It is vital to calculate your budget smartly so that you don't end up spending more than you can afford.
Short term vs long term commitment
A question that you should ask yourself is the frequency of your donations. Would you like to make a one-time donation, or are you considering something more long-term, like 5 to 10 years?
Again, there is no right or wrong answer here. It is all about what you are comfortable with, and what your financial situation is.
A good goal to aim at is to donate to a cause that you connect with and are passionate about since that is when the money feels well spent. Plus, you will also tend towards a long-term commitment and have much more impact.
Choose quality over quantity
Take a hard look at the organization's mission statement to see what their motto and goal is.
You can keep in touch with the organization through newsletters, emails for updates, and other social media channels to stay updated about the organization's activities.
Organizations reach out to their existing donors regularly for funds. So, keeping up to date with what they are doing will help you decide whether or not you want to continue donating in the future.