The brainchild of the American business magnate and philanthropist Bill Gates, Microsoft currently houses approximately 11,63,000 employees as of 2019 as per Statistica.com. With its foothold in business spread over 70 countries, Microsoft's graph is only moving upwards, attracting the best talent to join its community every year.
The dream to get a job at Microsoft certainly makes it to the wish list of graduates. The firm receives over two million applications annually, making it one of the most sought-after tech companies similar to Facebook, Google, and Apple Inc. Chuck Edward, the head of talent acquisition at Microsoft, states that the company hires 15,000 to 20,000 workers each year.
During one of the interviews with CNBC's Today back in 2019, Bill Gates revealed the two secret qualities that can help you get a job at Microsoft – "We'll hire individuals of any age as long as they are super energetic and wants to make personal computers easier to use", he said.
Also, as per Gates, in comparison to age and experience, what makes one eligible to find a place in the Microsoft team is – their enthusiasm to learn, work, and the core understanding of making computers available for every average person.
If you have read till here, then it's evident that you are indeed looking for the secret of getting a job at Microsoft. Do not forget to read until the end to grab the complete guidance about getting hired to your dream company — Microsoft.
A Peek into Microsoft's Journey — Where and How it Started?
The year was 1975 when the beginning of a dream was seeded. The humble journey that began as an inspiration taken from a popular Electronic Magazine, Bill Gates and his friend Paul Allen laid the foundation stone of Micro-Soft (Microprocessors and Software) still in the nascent stage. They developed the first-ever software for the Altair 8800, a type of early supercomputers. By 1980, the friends had already struck a deal with I.B.M. to provide them an O.S. In 1985, the company had released Windows and soon transformed into the world's largest software company.
Currently, Microsoft owns LinkedIn, Skype Technologies S.A.R.L., Glassdoor, GitHub, aQuantize, and Mojang under its feathers. As of June 30, 2019, the company announced net revenue of $125.8 billion.
From the very beginning in 1985 to the present day, Gates highlighted that the company looks an elegant combination of intelligence, passion, learning, inclination towards technology, and inbuilt entrepreneurial thinking. Thus, for a candidate to sustain a job at Microsoft, it is a must to showcase these qualities along with the passion for making personal computers accessible for every person across the world.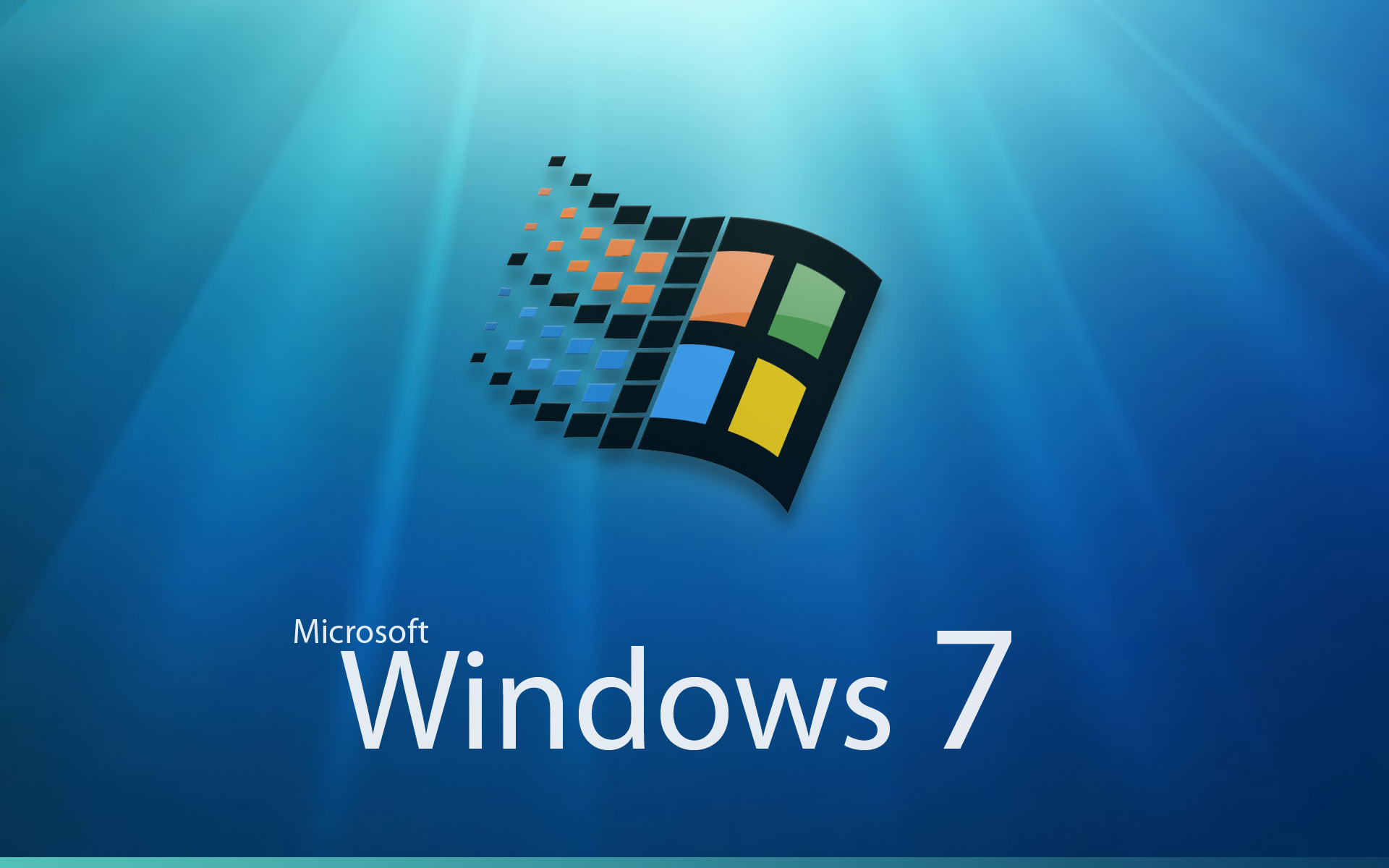 Core Values of Microsoft
Being one of the world's largest tech giants, Microsoft believes in converting ideas into action to empower every individual and organization to achieve greater heights. This is covered by the core values of Microsoft, which include:
Innovation: Holding a firm belief that technology possesses the power for bringing about useful and meaningful design, thereby contributing to the world in big and small ways.
Diversity and Inclusion: Remembering that diverse voices can help reach incredible growth. Inclusion includes engaging every employee in keeping their viewpoints, challenge, experience, and innovative thinking.
Respect: Being open to ideas, thoughts, and feelings beyond differences assumes absolute importance.
Accountability: Take onus of decisions, actions, and output for better innovation and growth.
Integrity: Be honest, trustworthy, and ethical.
Trustworthy Computing: Delivering reliable and secure computing experiences following best business practices.
Pros of getting hired at Microsoft
Getting hired to Microsoft comes with plenty of perks, which makes it one of the employee-friendly companies bringing in a lot of advantages that empower you and your families together.
Employees at Microsoft enjoy multiple benefits similar to other tech companies like Google, and Facebook.
15 days of paid vacation leave, 10-days for U.S. holidays, 10-sick leaves, two personal leaves for full-time employees.
Flexible work schedule to accommodate employee family needs.
20 weeks of fully paid maternity leaves, 12 weeks of parental leave for new parents.
Four weeks of allowed paid leave for rendering care to a sick family member.
Access to health facilities and pharmacy at Crossover Health Clinic and Living Well Health Center in Redmond Area and Silicon Valley.
Opportunity to become Microsoft Shareholder, enjoying a 10% discount.
Dental and health care amenities on campus.
Discounts on the purchase of Microsoft products.
Innumerable dining, entertainment, shopping options onsite
Free commute to and fro the Redmond Campus with on-campus shuttles, transit passes, electric charging station, connector coaches with enabled Wi-Fi
Hiring Process at Microsoft
Microsoft's hiring process varies with the role the candidate has applied for.
Are you contemplating joining the glorious team of Microsoft?
Do you want to get a job at Microsoft?
Then we advise you to be wholly acquainted with its process and the system that is explained below.
Microsoft uses a combined way of human recruitment and predictive A.I. to search for potential candidates for varied roles. Then, how to make sure your profile captures the attention of this A.I? These tips will let you do this with ease:
Do you know that LinkedIn is a viable platform that can simplify your way of getting noticed and hired by Microsoft?
Besides, while applying through the portal, update your resume by properly highlighting skills, professional information, and work experience.
By doing so, you have higher chances to pass through the predictive A.I. that increases the scope to get a job at Microsoft.
For the candidates applying directly for the profile by sending your resume, below is a glimpse of the entire hiring process:
After your resume is shortlisted, you will be called to attend the screening. That would again vary with the role you have applied for.
For certain positions, candidates need to prove their coding skills or share their creative portfolio.
Later on, you will meet your potential team for approximately an hour.
The recruitment team will test your core competencies, and here you will get to know about the role.
After interviews, the recruiting manager will update you about the timeline and final announcement of the result.
With the current spread of the COVID-19 pandemic, most interviews are carried out through virtual-screening.
Related: How to get a job at Facebook?
Essential Interview Tips to Get a Job at Microsoft
Before the interview, get your facts checked, know the position, and gain complete knowledge of Microsoft as a whole. Do your research well about Microsoft's mission and its contribution to empowering the planet.
The interviews will test your core competencies. Be prepared to highlight your core competencies, which may include adaptability, collaboration, drive for results, and judgment.
Be yourself and demonstrate your intellect, skills with complete honesty, and comfort. There is no particular dress code when attending interviews.
The company follows a STAR(R) Model that stands for Situation, Task, Action, Result, and Reflection. It offers clarity for recruiters about the candidate.
Ensure to stay connected with the recruiters and ask them about the timeline for the hiring decision. Follow the company on social media accounts.
Preparing a Resume that Increases Your Chances to Get a Job at Microsoft
A resume, though a single-page document, carries immense weight when it comes to seeking jobs. Six seconds is the time taken by recruiters to go through your resume and decide if you are worth the position's candidature or not as per their standards. The same holds to get hired at Microsoft as well. Hence, utilizing this window to make the first impression is as important as fine-tuning your skills to get a Microsoft job.
So, let's understand what renowned recruiters have to say about strengthening your Curriculum Vitae.
According to Glassdoor, your cover letter can carry a lot of weight and grab your recruiter's attention to your resume. "Be sure to highlight your accomplishments in previous jobs and not merely your duties," states Chris Bell, a senior member of talent acquisition at Microsoft. The company is satisfied with only a one-page resume, but the most crucial part is keeping the information brief and relevant.
As per Maasa Walker, a recruiter at Microsoft, "Choosing the right template and clean-formatting from beginning to end" is the crux to get a job at Microsoft. Additionally, Chris Bell also postulates simplicity in the resume to be the best.
Both these opinions combined, we can deduce that the way you format your resume speaks volumes. Recruiters must be able to find the required information easily in one glance. Thus, maintaining a balance of design, layout, style, and size is the way to stand out.
"Making valuable use of space on your resume with an introductory paragraph can serve as an elevator pitch. A summary gives a recruiter a glimpse of the candidate", adds Walker. On the other hand, Bell suggests reducing over publicizing of skills that take up much space. Instead, he advises you to enlist your skills as per the role you are seeking and focus on the most relevant ones.
Lastly, both the recruiters suggest going beyond the job description. The recruiters want to know what impact you have made in your previous role. "Tailor your resumes to the role you have applied and mention the impact you made in the previous one," states Walker, as an ideal tip to get a job at Microsoft.
To summarize the above, a well-formatted resume for applying at Microsoft must focus on:
Clean and crisp formatting
A sneak peek of who you are
Precise and tailored skill sections
Summary of the impact you left in your previous role
Accurate use of margin, white space, and bullet points
Keeping it simple yet impactful.
Related: A step by step guide to prepare a Resume
What is the X-factor to get a job at Microsoft?
Intense passion for technology, learning, and the goal to transform the world by making personal computers accessible to all is what makes one an ideal choice to fill in the candidature at Microsoft Microsoft as per Bill Gates. Microsoft doesn't give age and experience much importance but the core passion and agility to contribute to the world by inspiring and leading the change makes all the difference.
The ability to face challenges and transform them into opportunities by bringing technological enhancement is required to get a job at Microsoft.
Microsoft hires actively across multiple openings – accounting, sales, researcher, engineer, data scientist, Software developer, Business Manager, among the many. Each opening is backed with its set of roles and responsibilities. You can explore more openings at Microsoft here.
Conclusion
Winning a job at Microsoft, the world's largest tech giant, undoubtedly comes with many challenges. However, let us ensure that, in the end, all the efforts are entirely worth it. While getting a job at Microsoft may not be a cakewalk, it is certainly not impossible. Keeping hopes high and refining one's skills can transform impossible into possible!
Who are we?

We, at Cloudely, are expert providers of staffing solutions to tech companies in India and USA. We believe in empowering candidates with relevant information that helps them land their dream job. Our AI-based recruiting tool – GigMinds is a marketplace for candidates and recruiters. It is a next-gen job portal with a pool of full-time, part-time, and gig jobs and candidates. To explore more, please register for free at www.gigminds.com. Get in touch with us on Facebook, LinkedIn, and Twitter.