Salesforce Training Solutions
Some Skills Pay Globally. Salesforce Tops the List.
At Cloudely, we know how to create Salesforce experts for tomorrow, today .
Our Salesforce Implementation Clientele
Technology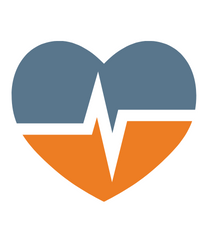 Healthcare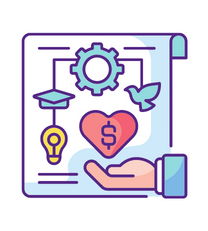 Non Profits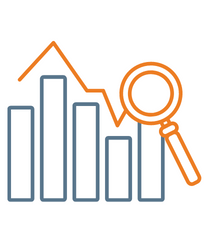 Business
Our Umbrella of Salesforce Training solutions
Learn from industry experts
Our course curriculum collates everything you ever need to kickstart a career in Salesforce.
Our trainers are industry experts adept in implementing the best practices for Salesforce implementation for diverse industry challenges. 
Our training methodology puts learners first
Learn from demonstrated trainers
Daily learning sessions from demonstrated trainers who can simplify the concepts as simple as 1-2-3.
Exclusive practical sessions
Apply the concepts and gain hands-on experience with exclusive practical sessions under dedicated guidance of trainers.
Rigorous testing and assessment
Our assignments and assessment methodology challenge you to put your learning to practice, and transform you into a Salesforce expert.
Certification and Placement Assistance
Gain certification from globally trusted Salesforce partner after successful completion of training. Interested candidates will be considered for placement assistance.
Here's what our happy learners say..
I have taken training from Cloudely on Salesforce Admin and Development (including Integration and LWC). I belong to a non-IT background and have explained the same to the mentors. The best part of the training is that the mentors have provided their constant support at all times and helped me understand the concepts in a thorough manner. Since all the trainers are Admins / Developers by their profession, I got the hands-on opportunity to work on the tasks which are very similar to real-time examples. I am now very confident to handle the tasks in a more simple and efficient way. I would recommend everyone who is interested to start their career in Salesforce to consider Cloudely.
I am so lucky to have trainers with such good knowledge and experience along with effective teaching skills, team provided us with recordings for our cross reference and revisions. The sessions are informative and explanatory. As promised we have hands-on experience on our leanings. I appreciate the efforts on training students with enthusiasm. I would recommend any one who is willing to learn or skill up their career in salesforce to join the training program provided by Cloudely.
Saatwik Dendhi

I am extremely pleased with every aspect of the SFDC training at Cloudely India Pvt Ltd. The Instructors Subbu and Venkat provided excellent knowledge on Salesforce concepts. Special thanks  to our mentors Jayanth and Gopi for helping  and guiding  me very well in the practical sessions. The trailhead courses and exercises too were very useful and interesting. Overall, I felt it was very beneficial to me and well worth my time.
Rahul Palav

Thank you so much to the Cloudely Team for the valuable SFDC Training. Special thanks to our trainers Venkat and Subbu for providing in-depth knowledge of Salesforce terminology. I feel much better prepared to deal with complex issues. Last but not least, the mentor who played a vital role in my training period, I would like to thank Gopi Dammalpati for helping & guiding me. I would say that  it was very well worth the time and effort.
Dinesh Reddy

It was one of the best learning experiences I had, at Cloudely Inc, right from training to placements.  Cloudely has trainers with appropriate industrial knowledge, which helps to identify the needs of students. The training provided is completely based on practical projects and ways of finding solutions. The classes are very interactive and expand our knowledge. The overall environment in Cloudely is very friendly and the best thing about this place is that anytime we can go and clear the doubts. trainees get knowledge to tackle the selection rounds and good placements are provided at  Cloudely. Overall, I am very much happy and recommend others to join the Cloudely   training program.
Stay on top of your career game with our industry-oriented training.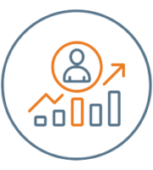 Massive global opportunities lie ahead of Salesforce professionals.
Are you ready to grab them?
Register to receive updates about our upcoming training programs.
Have prior Salesforce experience?
Send your resumes to salesforce@cloudely.com to hear from us about exciting career opportunities.
Looking for Salesforce gigs?
Create a profile at www.gigminds.com to receive details of lucrative tech gigs in your inbox.