Lasting customer relationships are the focus of every business organization. Salesforce makes it effortless for companies to maintain that consistent, valuable, and long-lasting relationship with their clients.
What is Salesforce?
Salesforce is a cloud-based software and a leader in the world of customer relationship management tools. It helps companies bring together all their data into one platform, making it more manageable for employees to track customer-related data in a single software.
Salesforce for business is rapidly becoming the one software that can address every need of a business across many domains. Outlined below are the top reasons why Salesforce rules the world of business. We have also covered why using its products for business growth and functioning is a healthy investment for companies of all sizes, goals, and needs.
A cloud-based software
Companies of the past had to struggle with the excess of physical paperwork. Filling cabinets was a regular and also chaotic scene in every organization. Salesforce, being a cloud-based platform changed the scenario. It facilitated its users to store all the data on the cloud, thus shrinking the physical space that would have been consumed otherwise. This way, Salesforce made it possible for companies to use their applications anywhere and anytime.
As the applications and data are stored in the cloud even when employees are not in their offices, they can access Salesforce for business applications as long as there is internet connectivity. It assumes importance because companies can track and stay up-to-date about customer information at all times — even out of office hours.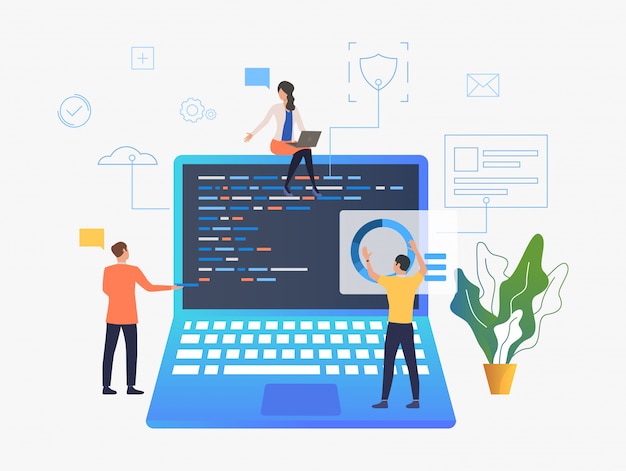 Another advantage of Salesforce being a cloud-based software is that its performance stays the same irrespective of the client base. Salesforce caters to the needs of both small and big businesses with equal efficacy.
Easy to learn
Salesforce has dedicated training modules geared toward bringing the user up to speed on learning to use its applications. Previously, Salesforce for business had a classic user interface that was tough to understand. They now use Lightning Experience, which has optimal page layouts and other features that make it intuitive for users to navigate.
Trailheads, the learning program, does not require a person to have extensive knowledge about computers, software, or servers. So, even a person in the marketing or sales departments can learn the features that Salesforce offers.
The courses that Salesforce for business offers are various: the basics of how a cloud works and how to optimize it for sales, how to sell better, and how to design websites better. Additionally, some courses explain Salesforce for business features, customization, and other basics.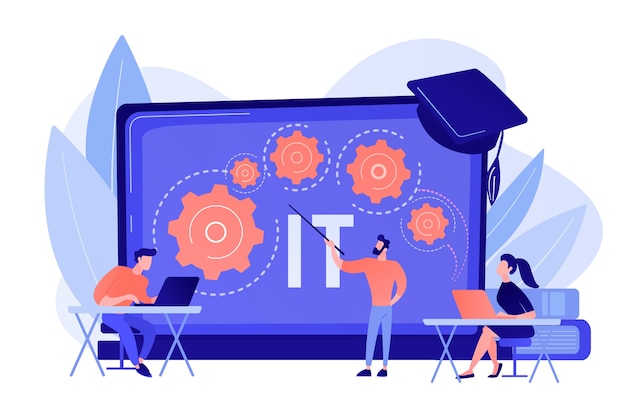 The timing for these courses begins at as low as 20 minutes. The maximum timing for these courses extends up to 2 hours 50 minutes as the course technicality grows. Nevertheless, learning how to use Salesforce and its applications is time spent optimally to strategize the company's websites and applications for the best results.
Customizable
Salesforce for business applications: Salesforce for business has various applications, each geared toward a specific industry. Users can easily choose the ones that their industry and domain require.
Extended Salesforce applications: Salesforce users can opt for third-party APIs through other suppliers and integrate it with Salesforce, in case they need more than the inbuilt features of the platform.
AppExchange feature: The AppExchange feature has more than 4,000 solutions for companies to browse through. It also provides real-time assistance to make the decision-making process easier. Moreover, AppExchange provides personalized recommendations to users based on their specific preferences. With over 98,000 user reviews on their website, there is something on Salesforce's AppExchange for every company.
Personalized emails: Salesforce for business allows companies to customize the emails that they are sending to existing and potential customers. This way, everyone in the database need not get a generic email blast from the company.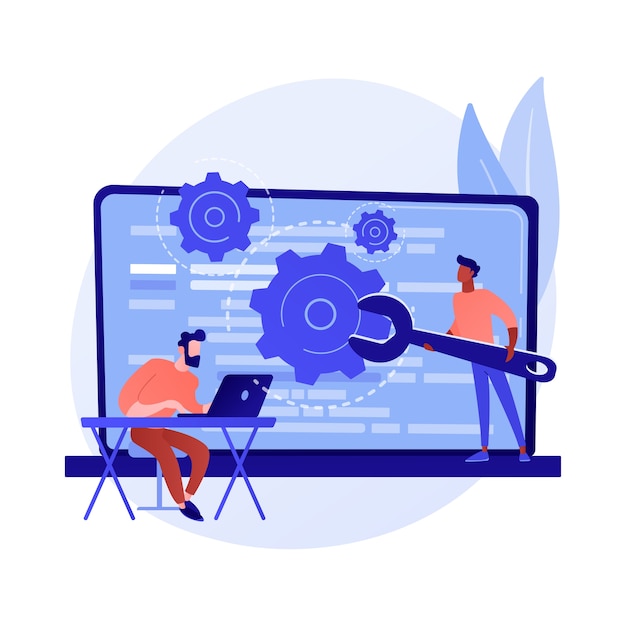 Quality Information
Salesforce for business helps its companies to collect information about the company's clients and potential customers. It helps the companies to strategize their plans of approaching their potential customers.
This way, Salesforce prioritizes quality over quantity. Even if there are thousands of customers, Salesforce for business shows accurate and up-to-date data about each customer. This makes it easier for companies to organize data about customers and their profiles in one location.
Additionally, Salesforce for business also offers 20-minute courses on assessing a company's data quality and ways to improve it.
Ease of organization
Organization of tasks always leads to better results, and Salesforce for business makes it easier to achieve those good results. On its platform, Salesforce allows companies to create to-do items and reminders on customizable calendars. It minimizes the time companies spend shuffling between tasks, besides optimizing it by studying and prioritizing tasks.

Stronger together as a team
In addition to the many creative and intuitive features that Salesforce offers companies, what makes it stand out is its "Chatter" feature. This feature allows individuals of a company to work together as teams on multiple projects. It also lets each team prioritize its tasks. In the end, Salesforce ensures that time is spent in the best way possible. Moreover, this collaboration can be done in real-time to optimize time. This feature also allows companies to collaborate on sales planning, campaigns, and other projects.
Affordable
Salesforce for business is an affordable investment for every company, irrespective of its current size. 
Feature
Importance
Cost
Essential

Offers

support

for

sales

 

$25 per month for every user

Sales Professional

Offers solutions to companies that consists of teams of any size

$75 per month for every user

Service Professional

Offers solutions

about

customer

service

to

companies

that

consist

of

teams

of

any

size

$75 per month for every user

Pardot

An

extensive

and

useful

array

of

automation

tools

geared

toward

optimizing

time

$

1250

per

month

for

up

to

10

,

000

customers

 
 Salesforce is continually innovating and growing, and spending money to using its features could be thought of as investing in a long-term future. It is now adopting artificial intelligence tools, cloud computing technology, and other features that are the frontiers of computer science research. This way, Salesforce is keeping up-to-date with the happenings in the industry and providing its users with the latest technology that will, in the end, help companies achieve their goals.
Modern architecture
Salesforce for business functions on an architecture system called the "multitenant" architecture. This specific type of architecture runs on a single system and "serves" many tenants at the same time.
This is advantageous because Salesforce can update all of its users parallelly, without any user intervention. In simple terms, Salesforce makes possible all updates and upgrades without a hitch.
Reliable security system
Another advantage of Salesforce for business is its sophisticated security system that most other customer relationship management services miss out on. Security has been a non-negotiable aspect of Salesforce, which is why the software allows companies to choose whom to share their data within their organization.
This security system also makes it easy to store and share confidential data and documents which otherwise would not be safe on the internet.
Top-notch customer support
Perhaps one of the best reasons why Salesforce is the go-to software for so many companies is that it offers a top-notch customer support service.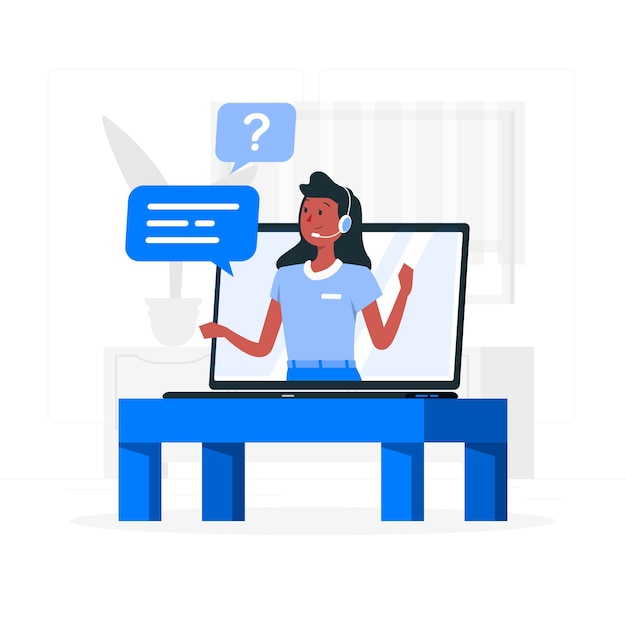 For companies who are managing tens of thousands of customers daily, this becomes important. Salesforce tracks customers' queries and prioritizes them in order of importance and the time elapsed since the customer first sends in their query.
Salesforce advisor: Salesforce personalizes each user's experience through its advisory system. When a company registers with Salesforce, a Salesforce advisor is assigned to the company. This advisor meets with the company representatives to discuss the goals and needs. The advisor helps the company set up its business and stays in touch throughout the process to guide and ensure that the project goals are met. If the company wishes to grow in its size and project goals, Salesforce advisors assist in that as well.
Testimonials
Salesforce ranks number one among all customer relationship management tools because of its creative features, and its customers are proof of that. Salesforce is used by companies of all sizes-small, medium, and large, and across boundaries. The testimonials reflect the reliability of features that Salesforce offers.
Many users credit Salesforce for vast flexibility and easy, customizable interfaces. Others share that Salesforce has helped their company create and maintain meaningful relationships with their customers, only because Salesforce offers a tool that can keep track of customers and make it easy to interact with them. Even users with technical, computer science backgrounds credit Salesforce for being scalable according to a company's needs and goals for growth — a unique feature that other software do not possess.
Almost all users share that Salesforce has helped their companies meet their deliverables and achieve real results while focusing on being creative, innovative, and productive. These users witness that their company's revenue grows by as much as 40%. Their commissions grew by nearly 90%.
These are the top reasons why Salesforce for business rules the business world. It allows companies to customize and optimize their time spent in sales and marketing operations, among other features.
 Need customized Salesforce AppExchange Applications? Let us help you. Our decade-plus expertise in Salesforce technology and services will redefine your experience with Salesforce applications. Reach out to us at https://cloudely.com/contact-us/. Follow us on Social Media: LinkedIn, Facebook, and Twitter.