Gone are the days when candidates used to check for job openings on the company website. Online job portals have redefined the recruitment process for both companies and candidates. The best job portal allows easy navigation for both employers and candidates in addition to offering many features that speed up the job and candidate hunt. There are many job portals in the market; this article guides candidates on the best of the job portals on the internet and leveraging them to land the job of their dreams. The list is nowhere exhaustive; neither are we promoting any of these portals.
Indeed
With a staggering 250 million unique visitors every month Indeed is the best job portal for candidates because it adds 10 new jobs every second.  Indeed is also a treasure trove for recruiters as it has over 150 million resumes in its database.
Why should candidates leverage Indeed?
Indeed allows candidates to search for jobs and companies for free. There is no limit on the number of applications that candidates can send.
Candidates can receive weekly statistics about which employers have viewed their applications. It also allows candidates to send their applications through its app.
Candidates can also filter jobs in this best job portal according to their preferred location and roles.
To attain the fullest benefits from Indeed, candidates must enable alerts on their emails to receive notifications about job postings.
LinkedIn
LinkedIn receives 100 million job applications every month. It hosts 30 million companies and contains 20 million job postings as of date.
Why should candidates leverage LinkedIn?
LinkedIn allows candidates to send their applications directly to employers without going through a third-party job portal.
LinkedIn is another best job portal because it facilitates social networking between employers and candidates. Candidates need not just send their resumes and wait anxiously. They can get in touch with hiring managers and company heads through its features.
Job search is easy, and jobs are listed depending on location and candidate's preferences.
By signing up to receive notifications via email, candidates will get up-to-date information on the latest job postings.
To leverage LinkedIn to the maximum, candidates must send connection requests to employers and HR managers and use InMail and Premium features professionally.
Glassdoor
According to the company projections, Job seekers on Glassdoor have over 49 million reviews and insights at their disposal. Besides, employees of all companies can write reviews and mention their salaries on the portal.  
Why should candidates leverage Glassdoor?
Candidates, in general, can only learn about the company culture from its former or existing employees. Glassdoor eases this to a great extent.
Because these reviews are anonymous, they give an accurate description of the company, along with its pros and cons.
For many companies, candidates can also apply directly on Glassdoor.
Another feature of Glassdoor is it provides a section for interview questions. This simplifies the interview preparation for candidates.
Furthermore, employees who have interviewed with the company can also share the questions and interview experiences. This will help candidates get first-hand knowledge while preparing for their interviews. This feature makes Glassdoor unique and the best job portal.
Naukri
Naukri had a database of about 49.5 million registered candidates as of 2016. An average of about 15,000 resumes were added daily while around 130,000 resumes were modified daily during the Financial year 2013–14.
Why candidates should leverage Naukri?
Naukri eliminates the necessity for candidates to fill out their details every single time.
The portal saves all details making it just a click of a button to apply for any job. Besides, candidates can create multiple profiles and apply for various roles with convenience.
Naukri is known for featuring niche jobs that are not available in newspapers or other job portals.
Features like becoming Priority applicants and tracking the applications make Naukri one best job portals for candidates.
Google
Google has its own job portal avatar for candidates. As all job portals use Google to host their websites, it collects information from various job portals and displays it as a list in a single place.
Why should candidates leverage Google?
Candidates can take advantage of Google's artificial intelligence in searching for suitable jobs.
Location-based search becomes easy with Google job search.
Candidates can use quotations to search for jobs according to their specifications.
To make the best use of Google's job boards, be sure to sign up for email alerts so that information about new jobs lands directly in your inbox.
Also Read: How to Answer "Tell me about yourself!"
Monster
Monster serves as the best job portal because it helps candidates block their resumes from their current employers.
Why should candidates leverage Monster?
Often, people already in a job will be looking for new jobs. But this is a sticky spot for candidates because they do not want to let their current employers know.
By using Monster, candidates need not fear backlash from their current employer. Besides, Monster allows candidates to filter jobs using location, title, or company.
Monster saves candidates time by spending a lot of time browsing through numerous job descriptions by furnishing the most relevant jobs to the candidate.
ZipRecruiter
Zip Recruiter supports sending a job to 100+ job boards free with a single click. This is another best job portal because it allows candidates to message their employers one-on-one.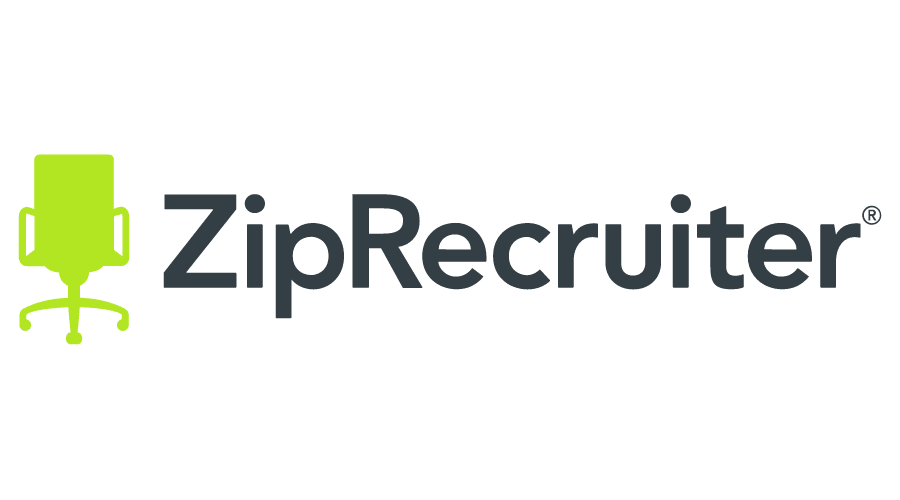 Why should candidates leverage Zip Recruiter?
Like all job portals, ZipRecruiter matches candidates with potential employers. This feature enables candidates to optimize their time by sending their applications only to the recruiters looking for the same skills.
Candidates can also have notifications set up so that they can receive updated information from their employers.
ZipRecruiter also allows employers to send invitations to potential candidates that they are interested in. Candidates can thus save time and connect with employers directly.
Shine
Shine is also the best portal to search for jobs because it allows recruiters to post jobs for free. It caters to the needs of recruiters and companies that are tight on the recruitment budget.
Why should candidates leverage Shine?
Candidates can use Shine to find jobs to their liking which are not promoted on social media platforms.
This job portal is helpful for those looking to restart their career. It is also profitable for those just entering the job industry.
Because the platform is completely free, Shine tends to attract fake or scammed job posts. Candidates must keep this in mind and apply to only those jobs that are legitimate.
Upwork
Upwork is the best job portal for candidates looking to find steady freelancing work. Often, companies make full-time job announcements on Upwork. But the platform is focused on providing income for freelancers.
Why should candidates leverage Upwork?
Candidates can browse through the job listings and apply for the ones they are interested in. In the application, employers will ask them to state why they are the best fit for the job.
Employers may also ask additional questions specific to the job.
Upwork's Escrow policy ensures that freelancers are paid for the work they do without any hassles.
Robert Half
An advantage of using Robert Half to search for jobs is the accompanying salary guide that the website provides. This guide mentions the current compensation rates for various openings across diverse fields and helps candidates navigate the tricky part of negotiating their salary during their interviews.
Why should candidates leverage Robert Half?
Candidates can also learn about the latest hiring trends in the industry of their choice. This narrows down the job search process and allows candidates to apply to jobs where they have better chances of getting hired.
Robert Half also sends personalized emails to candidates about the latest jobs in the market. This job portal is also unique because it offers career advice to candidates about how to land a job of their choice.
Moreover, recruiters are allowed to search for candidates and submit requests for them to send their applications. Candidates can connect with recruiters directly and send their applications.
Also Read: How to negotiate salary?
Wrapping Up
The key to obtaining success in the job hunt starts with preparing a good resume that makes the first impression. Here are some tips for you for the same. Besides, maintain constant and professional communication with your hiring manager to stay up to date about your candidature. Good luck with your job hunt!
Cloudely powered by GigMinds

Cloudely is a recruiting specialist that helps companies build their teams. We are experts in providing tech-resources that can help build your business precisely how you intend them to. To know more about our Recruiting and Staffing Solutions, please visit us at https://cloudely.com/staffing/. You can also connect with us on social media at Facebook, Linked In, and Twitter.  

Are you a candidate looking for a Job? Create your profile on GigMinds. GigMinds is a marketplace for candidates and recruiters. It is a next-gen job portal with a pool of full-time, part-time, and gig jobs and candidates. To explore more, please register for free at www.gigminds.com. Get in touch with us on Facebook, LinkedIn, and Twitter to share your ideas.