"Let's start by learning a little bit about you" is the most common question and a start point for many interviews. "Tell Me About Yourself" is also the question that causes worry to candidates because they are often in a dilemma where to begin with and what to tell about themselves. 
Understandably, fitting everything into a short conversation of two minutes is a cause for worry. However, by picking the right details to highlight and practicing what to say, candidates can nail this question and make a big start for their interviews.
This article outlines why interviewers ask this question – "Tell me about Yourself", what they hope to learn from your reply, what details the candidates should think of including in their answer, and how they can craft the perfect response according to the job role to which they are applying.
Why Interviewers Ask the Question
Interviewers ask "Tell Me About Yourself" for a variety of reasons. Firstly, they ask this at the beginning of the interview as an ice-breaker to get rolling. Next, they are watching how confident candidates are in their communication and language skills. Lastly and perhaps most importantly, they are looking to learn how the candidate and their experiences may be relevant to the job that they are applying for. 
Thus, while the response to this question "Tell Me About Yourself" could include several details, candidates benefit from narrowing it to professional and personal experiences relevant to the job. The interviewers need to know what the candidate can bring to the table. Thus, the answer to this question should include that piece of value-adding information. 
Additionally, interviewers ask this question in a variety of formats. These variations include asking candidates to describe themselves in a few short sentences or asking the direct question to share relevant information about themselves. 
It is worth noting that every experience need not make it to the answer, just the relevant ones. Most likely, recruiters may also base their future questions in the interview on this answer. So, candidates must include only job-related points.
How to Prepare for the Answer
Before drafting the final answer for "Tell Me About Yourself", candidates must recollect their experiences and try to identify those relevant to the job they are hoping for by providing constructive feedback and instances. Candidates must take some time to reflect on past experiences as well as what they are aspiring to become. 
Doing so will help them in coming up with honest, relevant answers. Looking at the resume will help, and so would thinking back to major turning points in career, accomplishments, etc.
Related: How to win your dream job at Microsoft?
Where to start?
Candidates have to make the most of the "Tell me about yourself". Those who are just entering the workforce after graduation should start with their educational background. If they have any internship experience, they should add that as well. 
The candidates who have up to five years of professional experience should summarize their job role first and move on to other accomplishments.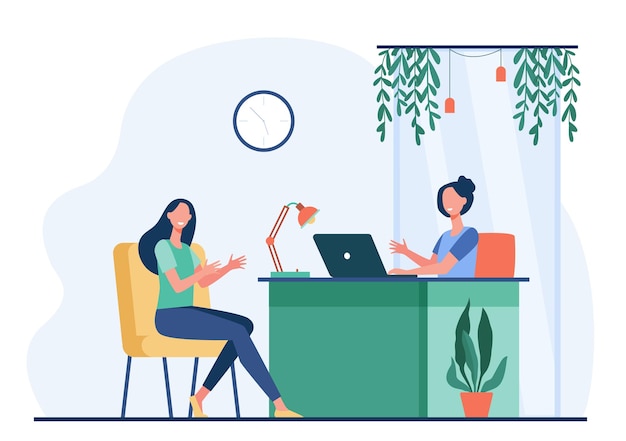 Those with more than ten years of experience may start with their career highlights and accomplishments, or start at any mid-career point that they feel best reflects their work. This is the best approach to sell yourself through "Tell Me About Yourself".
Educational and professional background
This point is especially for graduate students and recent graduates (those well into their careers can lean on their professional work experience even if they lack the relevant education). 
For graduates, relevant educational backgrounds, certificate courses, or other extracurricular accomplishments will set them apart from other candidates. While candidates do not need to highlight every certificate earned, they must include the most relevant ones in the description. Finish "Tell Me About Yourself" with what you do to continue to learn, showcasing your passion for continuous improvement and learning.
Customizing descriptions 
Candidates may mention all their experiences in their resumes. However, the short introduction paragraph requires only a few, relevant details. By reading the job description, candidates may highlight only those experiences that suit the job the best.
Nailing the "Elevator Pitch"
Once candidates have all the information they need, it is time to arrange it into a short paragraph that will take no more than thirty seconds to narrate. 
This time limit is inspired by the elevator pitch concept because that is how long an elevator takes to reach a floor.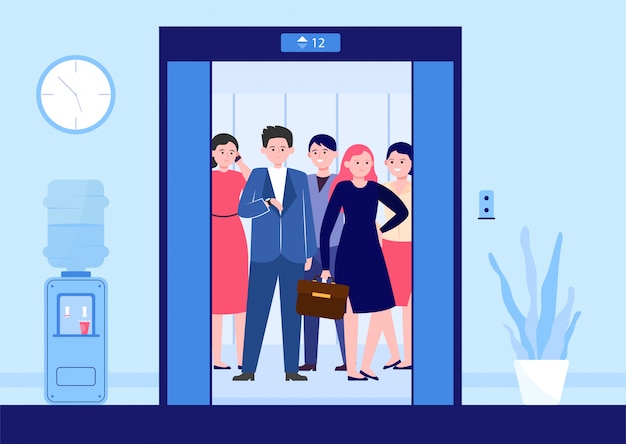 Sample Responses for Tell Me About Yourself
Based on this concept, below are examples of answers to the question "Tell Me About Yourself" in various domains. 
Salesforce Architect
Hi, my name is William. I am a graduate student at Columbia University, where I am pursuing my Master's in Software Engineering. I had interned with Salesforce the previous summer as an Architect intern, and I found the work incredibly rewarding. 
Since then, I have mastered my skills in JavaScript programming. I also led my team's final project, in which we built a complex component. After graduating from Colombia, I see myself working in increasingly responsible roles as a software engineer specializing in JavaScript. I continue to love learning. I am often solving challenging problems and am always working toward improving my skill set, which I believe are my strongest traits.
Python Developer
Hi, I'm Steven. I am an experienced Python developer for five years. My professional work experience involves using front-end technology stacks to build many tools, both external and internal. I have a Master's in Computer Science from New York University and a Bachelor's degree in Computer Science from Northwestern University. 
I learned hands-on programming in my first internship with HP, and have continued that effort in working for them on a full-time basis. I have strong logical and critical thinking abilities. I also demonstrated my leadership abilities in my team as a technology leader. I work with 5 other programmers in building applications using Python and other APIs.
Related: How to craft your career goals?
HR Recruiter
Hi, my name is Edgar. I am a graduate student majoring in human resources. My key courses include understanding the employment law, analyzing jobs, and enhancing diversity in the companies. 
My coursework also taught me various strategies to help companies recruit and staff a reliable workforce. I put these skills and knowledge to good use during my internship. I was assigned with the task of analyzing the company's hiring strategy. During my time at the company, I was a key contributor in drafting their latest hiring strategy, which the company has said increased its quality of hire. I am a detail-oriented person with a love for talking to people. 
I always look for the best in a person and how it can be highlighted. I believe this is what I can serve best for the company. 
Salesforce Fresher
*If candidates do not have any experience, it helps to explain how each course would help with the job description. Because fresher candidates do not have any work experience, mentioning as many hands-on projects as possible is recommended. 
Hi, my name is Julia. My undergraduate degree in computer science has equipped me with the skills required to design quality solutions. My coursework in Java and Python has taught me to develop efficient applications. While I am most fluent in Java and Python, it was in my web development course I learned HTML5. 
Using the language, I built a couple of hobby websites. I enjoy experimenting with designs and layouts, and I am positive that I have a knack for crafting effective solutions. With my strong verbal and logical abilities, I believe I am a good fit for this company. 
Marketing Manager
Hi, my name is Nora. I am a professional marketing manager with over five years of experience. My work involves putting the best of a company forward. In my career, I have helped with the promotions of many brands in the cosmetics domain. I am familiar with the major players in the industry. I am quick to grasp the USPs of various products. 
I also enjoy plowing through technical documentation and various files to figure out what makes a company unique. I rely on my strong communication and marketing skills to put forth the best face of a company. I credit my skills to Northwestern University, where I earned my Bachelor's degree in Communications and a Master's degree in Marketing. 
Business Development Executive
Hi, my name is Robert. I have a Bachelor's degree in Communications from Colombia University. For the past seven years, I have been working as a business development executive. My work involves traveling to various sites where the clients are based. During my trips, I promote the company's product to boost sales. 
During my seven years here, I have increased the company's sales by 20%. I also share long-lasting, quality, and reliable relationships with the company's clients. I am always eager to learn more about the market and the industry and always keep an eye out for potential clients.
Software Fresher
Hi, my name is Maria. I am currently an undergraduate student at NYU, where I am working towards a degree in computer science, with a focus on software engineering. 
I enjoy coding in Python and C++ and have earned certified Coursera certificates from Harvard University in software engineering. My coursework also taught me to work in collaborative environments. I enjoy communicating with team members and am looking forward to growing in my professional career as a software engineer. 
Wrapping Up
Irrespective of the experience, candidates must customize the answer to the job description. With a little practice, every candidate can nail this tricky question "Tell Me About Yourself" and make headway in the interview process. 
Who are we?
Cloudely is a recruiting specialist that helps companies build their teams. We are experts in providing tech-resources that can help build your business precisely how you intend them to. To know more about our Recruiting and Staffing Solutions, please visit us at https://cloudely.com/staffing/. You can also connect with us on social media at Facebook, Linked In, and Twitter.