The financial industry is recommencing to hire new candidates, albeit slower than it did earlier. Recent recruitment trends in financial services imply that the increased usage of banking by users will generate more jobs in customer-facing roles henceforth. 
Deloitte's 2021 Financial Services Industry Outlook report indicates that cybersecurity will assume further prominence in the digital landscape that we are in. The report also adds that the growing need for customer privacy would give a boost to jobs related to computer science, artificial intelligence, and cybersecurity.
This article outlines the Recruitment Trends in Financial Services for both recruiters and job-seeking candidates, with tips to guide them in their process. 
 Recruitment Trends in Financial Services: For Job Aspirants 
Candidates seeking jobs during the pandemic need not feel disheartened by the unfortunate drop in the economy. There are various hope-raising aspects for candidates if we take a closer peek at the recruitment trends in financial services.
Trend #1: Financial firms will continue hiring candidates in 2021
Financial firms such as Virtu Financial and Citadel Securities, among other companies, are hiring candidates even during the pandemic. 
Moreover, several jobs are being created specifically in this pandemic era due to the increased demand for public accountants and auditors to help businesses, especially the small and medium-size ones navigate their finances and loans. 
The recruitment trends in financial services also point toward an increase in the demand for data analysis professionals. Alongside, companies are also hiring candidates skilled in excel and financial modeling.
On the other hand, small and medium-sized companies are keen on hiring public accounts to manage their mortgage and modify their loan as the pandemic evolves.
Trend #2: Candidates
must
be fluent in technology
The pandemic has forced businesses to move their operations entirely online. Candidates who are applying for any job in 2021 must be comfortable with using computers and troubleshooting them when required.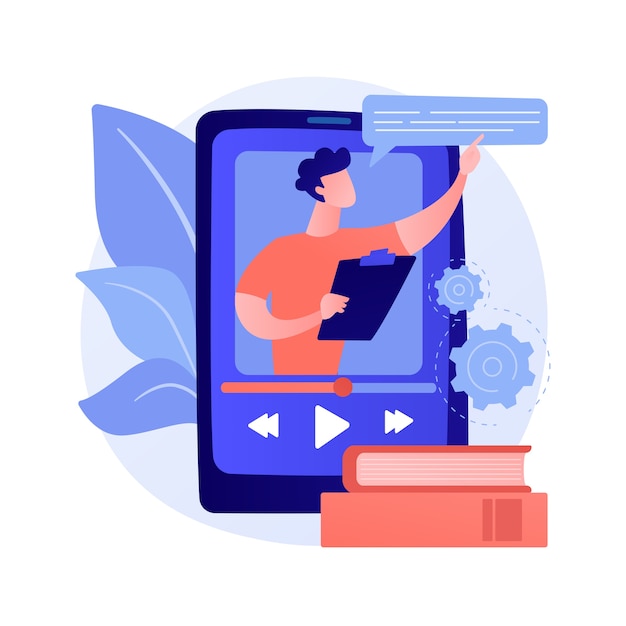 Besides, candidates targeting a job in the financial industry should build soft skills besides strong computer skills. If you are a fresher or new to the online working set-up, your company's admin teams may assist you. However, it helps if you have a base level of fluency necessary in work from home tools and set-up if you work from home. 
Become comfortable using online platforms used for meeting such as Zoom and Microsoft Teams. These are indispensable in today's work from anywhere style.  

Learn and follow the etiquette in online working environments, including staying on mute until you wish to speak and keeping the video on/off according to preference. 

Acquire basic knowledge about using cloud-based platforms with the help of various online resources available.
Trend #3: Be prepared to make the best of the spike in demand for cybersecurity experts
The recruitment trends in financial services reveal that financial companies now require more security than ever. According to market predictions, there will be a talent crunch of 3.5 million cybersecurity-related positions in 2021. Thus, this is the right time to learn artificial intelligence or cybersecurity to meet the market needs.
Trend #4: Stable salaries despite the pandemic
The finance industry could be considered an essential service. Pandemic or not, people still need to spend, withdraw, and manage money. However, because of the boom in online transactions, there is an increase in user activity, there is no dearth of demand for financial professionals. This may also promise a stable salary and job stability.
Trend #5: Recruitment trends in financial services for companies in specific domains
Healthcare: Telehealth was picking up even before the pandemic, but COVID-19 accelerated its growth and implementation. As hospitals and clinics continue to remain inundated with cases and thus inaccessible for non-COVID patients, telehealth is being utilized on a large scale in place of in-person visits. 
Construction: Companies that began construction before the pandemic hit are seeking assistance in navigating their finances. Skilled auditors who can help track the company's revenue and manage their funds are in demand too. 
Trend #6: Applying to the jobs related to the experience levels
Positions and their salary varies according to experience, and this was true before 2020 as well. 
Now, because companies have tightened their hiring a little, candidates with 3-10 years of experience are likely to land jobs as managers on the front line. 

Those with 11 to 16 years of expertise might embrace the digital culture and serve as supervisors to auditors. These candidates are also adept at demonstrating leadership in price and cost-related matters.

Extremely experienced professionals with work-related experience of 16 years or more are being hired to manage innovation in financial companies.
Besides, now is the perfect moment for candidates to dust their resume and give it a fresh look. Strengthen your skillset by doing additional certifications and learning new skills related to the financial industry. This gives a competitive edge over the applicants who do not have certified skills.
Related: Tips for Effective Resume Preparation
Recruitment Trends in Financial Services: For Companies
It is not just the candidates alone who have to tune themselves to changes that the pandemic rushed in. Companies, especially those in the financial industry, should recruit professionals who can protect them from many latent threats. Below are some recruitment trends in financial services that companies need to be aware of to acclimatize to the new normal. 
Trend #1: Invest in cybersecurity experts
They may add to the cost but are much-needed at the moment. For instance, the World Health Organization witnessed a five-fold increase in the number of cyberattacks during the pandemic. The WHO is not alone in this new ordeal. As working environments move online, companies are now sharing confidential documents over the internet and exposing themselves to cyber threats more than ever.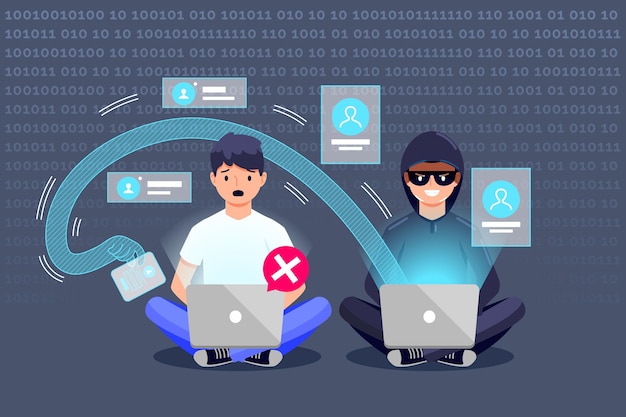 Moreover, because of the sudden shift to remote working, most companies are not fully technologically prepared. This serves as a gold mine for hackers. No industry has to be more careful than the finance industry. Investing in cybersecurity experts who know about protecting your firm from digital attacks is the right move during this pandemic.
Trend #2: Gathering talent through the remote interview process
Virtual interviews have now become the norm. Companies looking for talent need not spend large amounts of money flying candidates to their offices for interviews. Hiring the best in the industry can happen over the internet, and the candidate could be based in a different location as well. This allows the companies the flexibility to choose the ideal candidate without having location restrictions. 
Interestingly, according to the Robert Half 2021 report, many companies have shortened their hiring process during the pandemic. Multiple rounds of interviews have been cut short to a couple of telephonic interviews. 
Related: Mistakes to avoid in Virtual Recruitment
Trend #3: Soft skills are non-negotiable, now more than ever
The candidates that companies on board will need to have soft skills. They must be able to work independently outside the watchful eye of their supervisor. Teamwork is now virtual, as is all communication. The candidates must thus possess fluency in writing and speaking. Most of the communication is occurring on Slack, Zoom, and e-mails. 
Thus, companies must look to hire candidates who: 
Can work independently in the work from home environment

Need little supervision to get their jobs done

Are productive working in virtual teams.

Are comfortable with changing norms as related to the pandemic

Are good at problem solving and troubleshooting on their own with little IT support

Have excellent communication skills.
Financial firms are benefitting by treasuring technologically savvy candidates, since there is often a need for professionals to troubleshoot their devices, especially in the virtual environment. 
Trend #4: Retention of best candidates
Auditors, bankers, and other professionals in the finance industry skilled at their jobs are retained even during the pandemic. These professionals have established themselves as being invaluable to their companies, and continue to guide their companies through uncertain waters at this time. 
The Robert Half report for 2021 mentions the recruitment trends in financial services that many financial companies are retaining capable accounts and auditors. These are the people capable of finding inefficiencies and can accurately forecast and guide a company's finances. Firms may also need auditors to assess the impact of the COVID-19. 
Takeaways
Despite the dip in the economy since 2020, there are certain benefits that the pandemic brought in for both companies and candidates. The possibility of full-time remote work is now making a headline appearance in job descriptions, and companies are more flexible toward hiring candidates remotely. 
While candidates have a higher probability of getting hired in their dream company, companies have the best chances to hire ideal candidates without worrying about interview and relocation costs.
Thus, the recruitment trends in financial services show that the industry is slowly adapting to the online working environment, which is a welcoming move, both for companies and candidates.
Need professionals that are the need of the hour for your organization? Let our experts answer your hiring challenges. We, at Cloudely, are experts in offering hiring solutions to global companies. Right from plug-and-play teams to professional pre-vetted candidates, we have all the answers for your recruiting needs.

To avail of our services, please reach us at hello@cloudely.com. Stay in touch with us on social media at Facebook, LinkedIn, and Twitter.