Salesforce Colored Favicons is a Google Extension of Salesforce. This tool is very useful for developers who work in more than one org. This tool gives different colors for different types of orgs, i.e.; for developer orgs it shows one color, for sandbox another color, and the same for the UAT and Production.
Users can easily differentiate the orgs by seeing their colors. It helps them not to change the data or code accidentally in Production or in other orgs which is not supposed to do. Hence this feature helps many developers. It came into existence in Winter 2014.
To have this extension, follow the below steps:
Step1
Open Google Chrome and search for Salesforce Colored Favicons
Step2
Click on the first link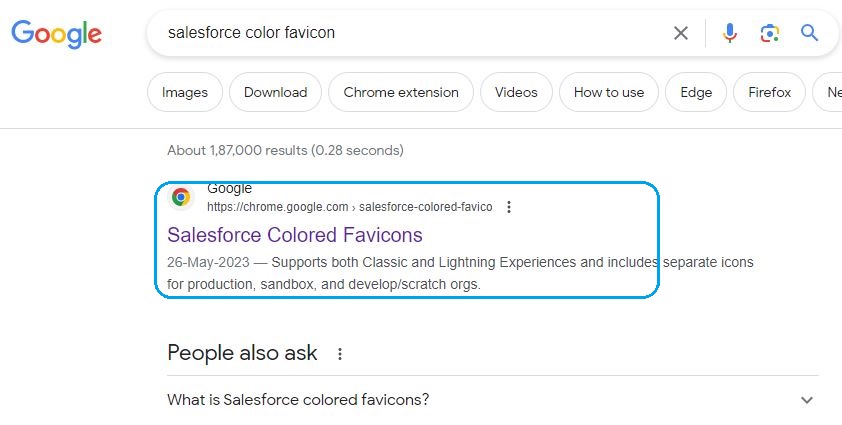 Step 3
Click on Add to Chrome. You can view the functionality of this tool in this link.
Step 4
Immediately after clicking the Add to Chrome button, a pop-up window will appear asking us to Add the Extension. Click on Add Extension.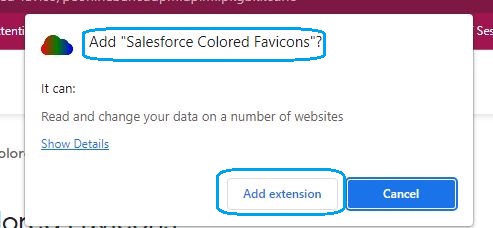 Step 5
Now login into different orgs like Developer, Sandbox, UAT, and Production and you are able to see the variations in Color in the Tab bar of your browser.
Step 6
If you want to change any color for the Org, we can also do that by clicking on the Options section of this extension.
Found this article informative? Share this article.
Looking for expert answers to Salesforce questions? Send them to salesforce@cloudely.com. Our Salesforce experts will answer your queries. Get certified from our online Salesforce Training Programs.