Salesforce is one of the technologies that present diverse paths to choose from. Salesforce career path is a gateway to realize corporate job aspirations for many aspirants who hail from a non-software background. Given its widespread reliance, applications and the ease of learning, Salesforce is one of the best career options.
Cloudely is a Salesforce Implementation partner specialized in Sales, Service & Revenue clouds. We are also a leading Salesforce solution provider for various global companies with our wings expanded across all the domains of Salesforce. In specific, we specialize in Salesforce Implementation, Managed Services, and Training.
In our extensive experience in offering Salesforce Online Training and Certification programs, we come across students of different backgrounds asking various doubts related to the Salesforce career path. Some of the common questions we often hear from our learners include:
Is Salesforce a good career path?
What are the benefits of getting certified in Salesforce?
What is the difference between Salesforce career paths?
What are the various career paths available in Salesforce and how to choose the best one for career growth?
This blog addresses all such Salesforce career related questions and explains why Salesforce is a good career path.
Related Reading: Explore expert articles on Salesforce topics
What is Salesforce?
Salesforce is a cloud-based Customer Relationship Management platform, which offers diverse solutions and products to keep track of multiple projects across domains and attain a 360-degree customer journey. Salesforce allows businesses to track all the data about their customers to ensure they serve them well.
From small businesses to FORTUNE 500 companies, over 1,50,000 companies across different industries use Salesforce tools to stream all business functions into a single source of truth.
Well, this is one of the few reasons why Salesforce is a good career path. What makes Salesforce career more attractive is its unique employer branding and diverse career options it presents.
Why is Salesforce unique?
Salesforce is unique either in branding or offering a promising career to professionals. Founded in February 1999 in California, Salesforce rose to a sustained position as a global leader in CRM due to "Innovation" – which is one of its core principles.
The company stands by its promise of 'Innovation Is Endless' and is committed to creating 9.3 million new jobs by 2026.
According to IDC, the Salesforce Economy will provide over 548,400 new direct jobs in India from 2019 through 2024.
Similarly, in the Indeed's Best Jobs in the US Survey, the Salesforce Developer job stood in the top 10. The rest of the roles are generic, and not even associated with any brand that made it to the top 25.
These statistics depict the demand for Salesforce professionals and the brand value of Salesforce.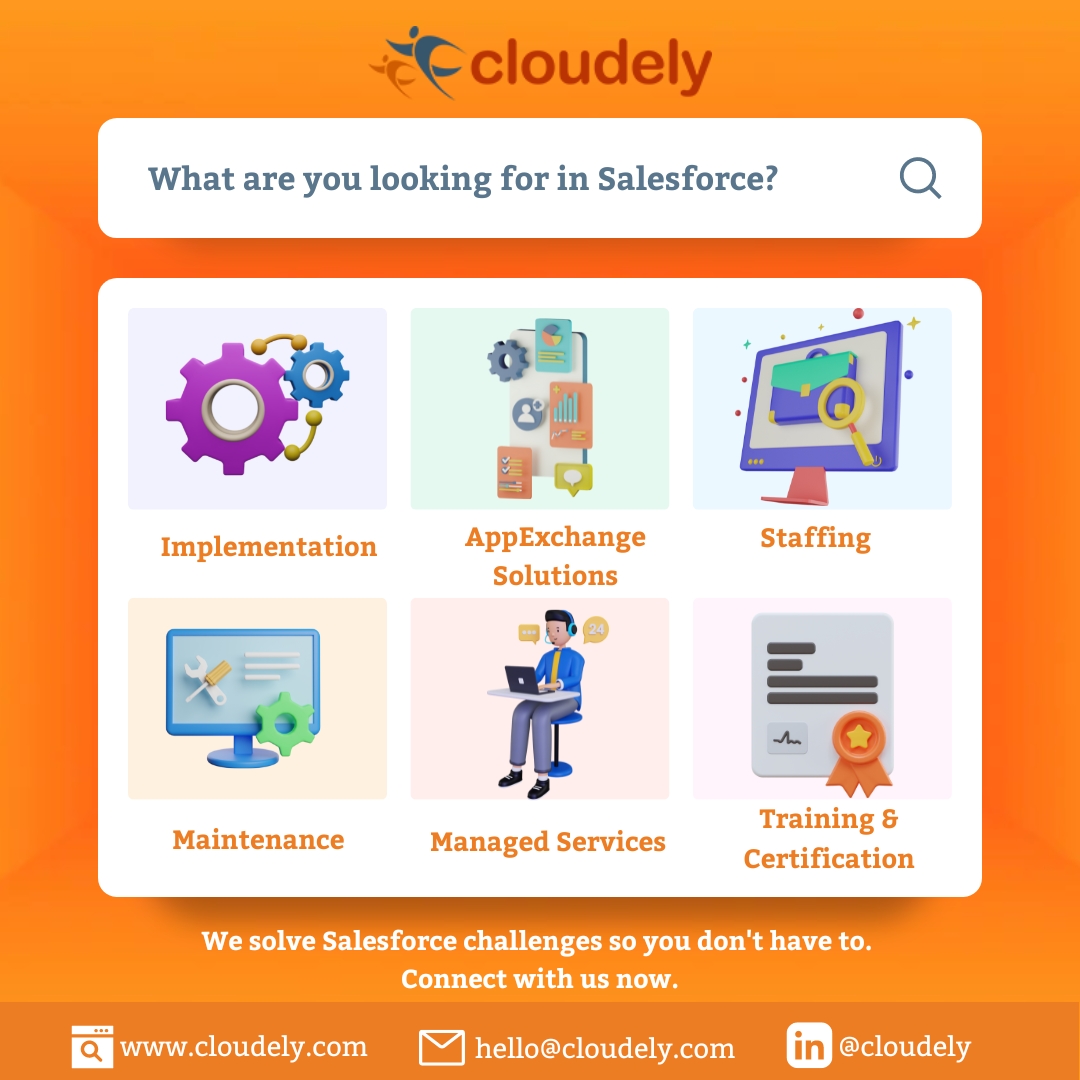 Why Salesforce is a good career choice?
Well, there are several reasons why is Salesforce a good career path.
#1: Salesforce is the world's leading CRM
Amongst all other CRM applications, Salesforce is the most preferred CRM platform for businesses of varying sizes across many industries.
This implies that there lies an endless scope for job creation in this technology across Salesforce Implementation, Support, Enhancements, AppExchange Solutions and Integrations, and more.
In other words, there is a high demand for professionals with Salesforce skills, with job security and career advancement opportunities.
#2: Salesforce presents a career opportunity for everyone
Salesforce offers a wide range of career paths, from technical roles such as developers and administrators to more business-focused roles such as consultants and account managers.
Any individual regardless of their software knowledge or technical background can learn Salesforce with expert guidance and kickstart their Salesforce career. Testimonials and Feedback from our Employees stands as a concrete example in support of this.
#3: Salesforce certifications are a gateway for global opportunities
Salesforce certifications make this career most promising. Professionals who are certified in Salesforce are in demand by global companies with high-pay packages.
Salesforce holds an attractive employer brand due to its corporate culture and reputation, making it a dream company for many professionals.
#4: Salesforce provides an opportunity to create a direct impact
Another attractive aspect about Salesforce career path is its scope it presents to directly make an impact on customer growth. Salesforce professionals enjoy a satisfying career with great learning curve, thanks to the diverse career options Salesforce offers.
A career in Salesforce will involve either interacting with customers or working on tasks that have a direct impact on them. Students considering a career in Salesforce can look forward to growing within their field to higher levels of responsibility in their career path.
The International Data Corporation has ranked Salesforce as the number one solution for customers for the past nine years. Salesforce uses the best technology for its customers, and being a part of its ecosystem ensures growth and a satisfying career for the employee as well.
#5: Salesforce talent crunch provides an unexplored opportunity for job aspirants
Amidst the fast-pacing digital transformation across the globe, there is an intense demand for Salesforce professionals. On the contrary, the growth in the supply of Salesforce talent is steadily declining.
For instance, compared to the growth in Salesforce talent in 2019, 2020 witnessed a decline of 151%. The demand for Salesforce Technical Architects has increased by 29%, yet the supply is only 1%.
This huge demand-supply gap in Salesforce talent undoubtedly presents a bright opportunity for job seekers.
Salesforce career paths
Among the thousands of jobs that Salesforce posts regularly, there is certainly something for everyone.
Salesforce is also a place where you can learn and grow a lot, so that has to be on your agenda as well. When you are looking for Salesforce career paths, think about your career for the next 5-6 years and the impact you wish to create.
Some of the in-demand roles related to Salesforce that will help you to get started with creating a career in Salesforce are:
Salesforce Administrator
Salesforce Architect
Salesforce Marketer
Salesforce Business Analyst
Salesforce Sales Specialist
Salesforce Architect
Salesforce Consultant
The growth and journey in each of these roles depend on the experience and the certifications pursued.
Salesforce Administrator Career Path
Salesforce Admin, for instance, is one of the best-suited roles for freshers or individuals with limited software knowledge. They can learn Salesforce Admin with trainers' help and start their Salesforce career journey.
After 2 to 3 years of working as a Salesforce Admin and completing beginner-level certifications, they can get promoted to Intermediate Admin with a good salary hike. Similarly, after 3-4 years in this role and by completing certifications, they can progress in their career to Advanced Administrator and so on.
One important aspect of a Salesforce career is certifications and experience play a crucial role in winning attractive pay packages and career progress.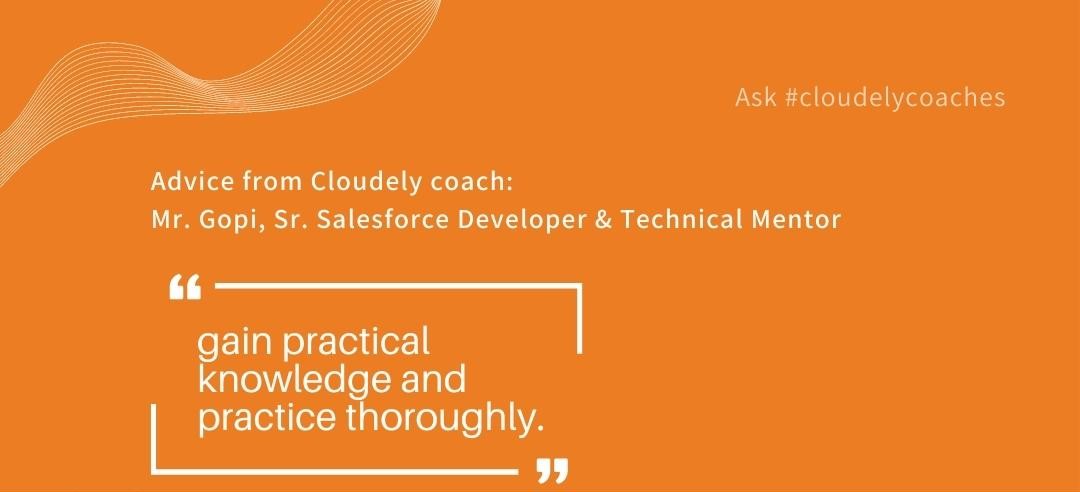 How to learn Salesforce?
Salesforce is a huge subject, but with expert guidance, one can easily make a breakthrough in this technology. Below are the pointers for professionals keen on starting a Salesforce career:
#1: Start with the basics
Salesforce has many advanced concepts. To understand and implement them successfully, always gain a hold on the basic concepts.
Trailhead is an excellent place to start learning Salesforce.
Apart from this, enroll in expert-led online Salesforce training programs. This presents an opportunity to understand the concepts from a real-time view and learn faster with the help of trainers and mentors.
Besides, the assessments and peer group support will be a great motivation to learn the subject and gain confidence.
#2: Gain hands-on experience
Create your free developer account and start experimenting with the platform. Try to find a real-world project to work on, even if it's small, and use the knowledge you've gained to solve problems and make decisions. Practice will help you understand how to navigate the interface and use various features.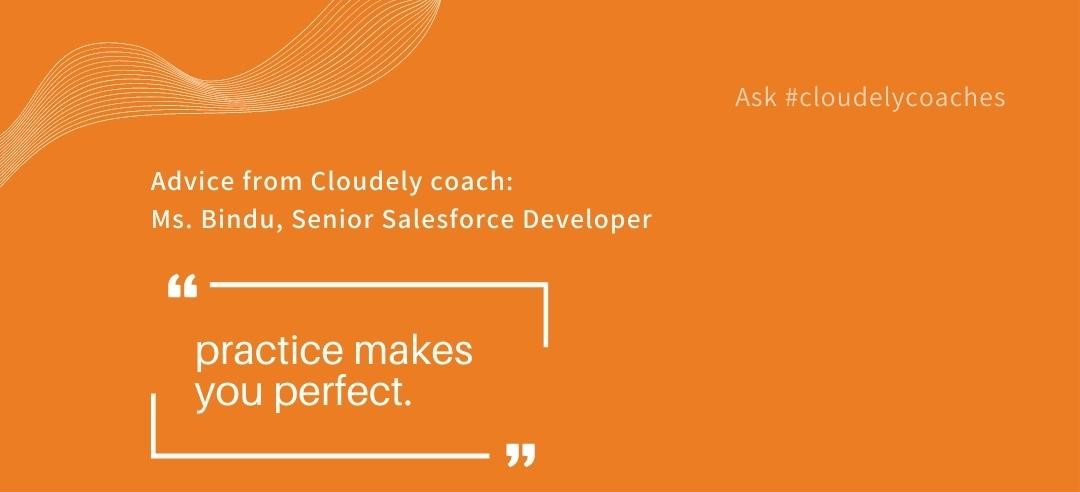 #3: Join a community
Salesforce has a vibrant community of users, developers, and experts. Joining online groups and forums can provide you with valuable support and resources as you learn.
#4: Take a certification course
Getting certified is one crucial step in your Salesforce career. Salesforce certifications establish your expertise, help you stand out from the rest of the applicants when trying for a job change or promotion, and demonstrate your skills to potential employers.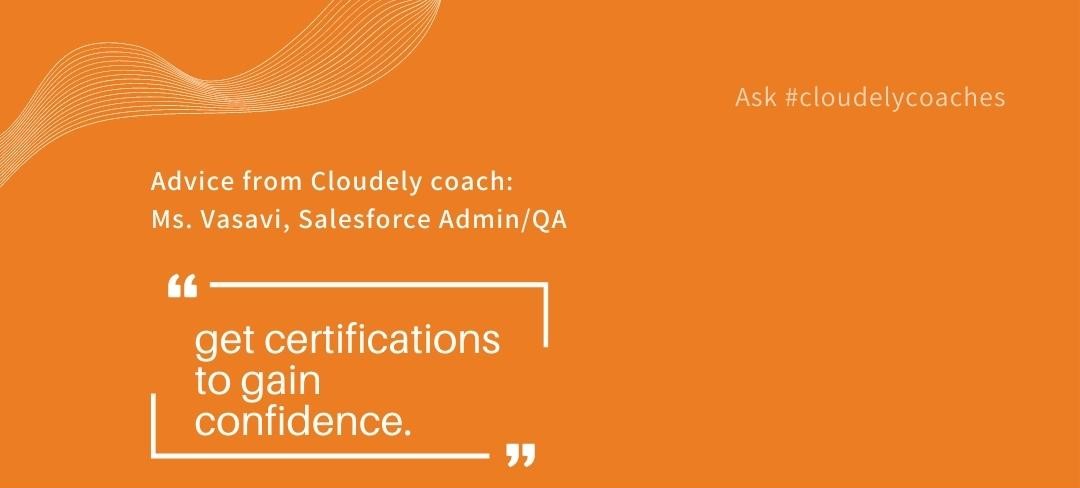 #5: Always be updated
Salesforce releases new updates regularly, and it's crucial to stay updated. Subscribing to Salesforce's official blogs, and webinars, and attending meetups can help you get the latest information and stay ahead of the curve.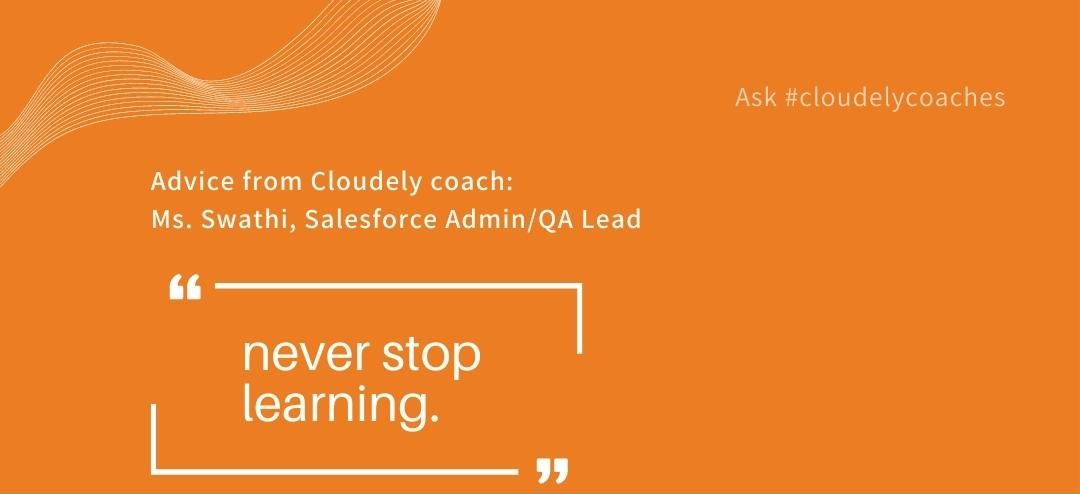 Cloudely Salesforce Training Solutions
Cloudely is a leading partner for Salesforce Implementations with a distinguished mark as a reliable Salesforce partner owing to our rich industry presence and expertise in solving Salesforce challenges of our customers from diverse industries.
In our decade-plus years of wide experience in Salesforce Implementation, we have witnessed the talent war for Salesforce professionals. This drove us toward our commitment to fill the talent gap and make the talent crisis an opportunity for job seekers.
Our Salesforce Online Training programs are designed to upskill job aspirants keen to grow in the corporate sector through Salesforce career paths. Every Salesforce Training program of Cloudely covers the whole syllabus required to pursue the Salesforce certification.
Cloudely Salesforce trainers are real-time industry experts with intense experience in solving Salesforce business challenges. Plus, the assessments and assignments are stringent enough to prepare students to be job-ready and handle real-time challenges.
Another USP of our Salesforce online training programs is our mentoring program is unique where each student will be assigned an individual mentor who will guide the student throughout their Salesforce learning with us.
Cloudely is also a training partner for Salesforce corporate training. Connect with our academic counsellors at hello@cloudely.com to know more about our Salesforce training programs.