As Stan Slap, the CEO &Founder of SLAP puts it – "You can't sell it outside if you can't sell it inside". Businesses that aim to win the market should first do so in their workplace. An organization that focuses on its human capital management enjoys multiple benefits – reduction in attrition rate, better customer experience, productivity, lesser hiring and training costs, and enjoying employee loyalty.
According to the Centre for American Progress, the business costs of replacing employees are notable. They can vary anywhere from around 5.8 percent to a whopping 213 percent based on the employee role. It is in addition to the lost knowledge and customer experience due to the outgoing employee.
Despite such detrimental impact on the organization, not many organizations focus on employee retention programs. Studies reveal that companies that care for outgoing employees and succeed in retaining them benefit across various critical areas.
What is Employee Retention?
Employee retention refers to management strategies inclined towards helping employees stay longer in the company. A workplace with a proven employee retention strategy boosts employee morale and benefits from their loyalty. Organizations with a solid employee retention strategy step in as soon as a talented employee expresses their disinterest in continuing with the organization any longer and explore ways to help them continue their association.
Researches indicate that employee attrition rates are prone to be higher in industries that employ first-timers, seasonal and part-time workers.
The projections of the IT Industry imply that by the end of 2021, the IT-BPM sector is likely to witness a 22% attrition rate.
The Necessity for Employee Retention
Employee retention is a leading workforce management challenge. It plays a crucial role in building brand value, retain top talent, and curb employee turnover.
A workplace with good employee retention gains from:
High employee morale: A leaving employee impacts the thought process of the existing ones and affects their productivity. In contrast, a company with lower attrition will turn into a happy workplace where employees love to display loyalty and productivity.
Customer retention: Employees are the face of a business when it comes to interacting with clients. Organizations enjoy trust and reputation amongst clients when the latter find that employees are serving the organization for long. This benefits organizations in bringing in returning business and customer retention.
Better productivity: Employee engagement and productivity are related to their workplace relationships. Studies find that employees tend to start displaying their peak productivity after 1- 2 years of joining. As, this is when they build better relations with the team, customers and gain confidence to tackle the challenges on their own.
Lesser employee replacement costs: The employee turnover can be substantial for companies depending on the role, training, hiring and onboarding costs invested. The Society for Human Resource Management (SHRM) estimates the average replacement cost of a salaried employee to be six to nine months' salary.
Happier teams: The burden of leaving employees often falls on the rest of the team. And if the position remains unfilled for long, it can result in burnout for the remaining teammates. Offices that sustain their employees can benefit from happier teams with enhanced productivity levels.
Opportunity cost: Experienced employees, particularly top performers, can be an asset to an organization. They can solve complex issues on their own than newcomers or replacements. Such employees also impact institutional knowledge, skills, and relationships — within the organization and with customers and partners.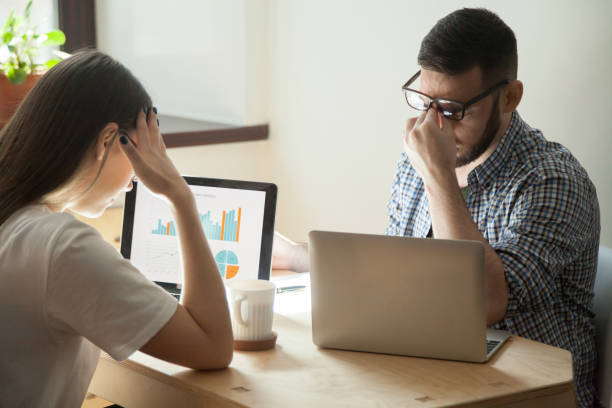 Why do Employees Leave?
While better pay packages and designations seem to be the fundamental reasons employees say I quit, studies find that many subtle and emotional factors exist behind resignations.
A lack of appreciation: Forbes finds that 66% of employees leave an organization if they do not feel appreciated for their efforts and ideas.
Employee burnout: Lack of clear demarcation between personal and professional life, negative workplace culture, and demotivating peers and higher-ups can add to employee burnout.
Lack of flexibility: Employees love to associate with companies that offer flexibility. Post pandemic, now that employees tasted its benefits, workplace flexibility can be one of the dominating factors that decide employee retention henceforth.
Relationship with higher-ups:  A workplace with an employee-friendly open-door policy can smoothen communication between employees and higher-ups. Rigid organizational policies that prevent sharing the inputs and opinions with higher-ups can create negative experiences, frustrations, and a sense of being undervalued.
Organizational culture: For many employees, the workplace culture can be a prime factor for continuing the association. They show eagerness and satisfaction in enjoying the other attributes of the company that are beyond the pay check. The leadership style, the cross-company communication, the involvement in social causes, perks and benefits, team-building activities, chances for professional growth, and work-life balance can all supplement a nominal pay check.
Learning curve: Global Talent Monitor 2020 finds a strong interrelation between employee satisfaction and learning opportunities. A role that provides no scope for learning, though promising a good pay check, can leave a vacuum in the employee in the long run.
Relationships with co-workers: Research from Gallup indicates that one of the crucial factors in determining workplace happiness is having a best friend at work. In cases where relationships with co-workers turn bitter, employees may prefer to quit the organization.
Scope to realize the fullest potential: Jobs that provide opportunities for employees to utilize their skills and talent can offer a sense of learning, accomplishment, and self-confidence to them. If the role seems too monotonous or too demanding, it can leave them bored or burnt out.
Autonomy and responsibility: As employees tend to gain experience in their field, they love working with organizations that provide them freedom. Such employees would deliver more by taking responsibility and would love to have minimal monitoring on them. Any contrast signs, such as micromanagement, can push employees to find a better workplace.
Contribution to organizational growth: Employees who feel valued that they are a part of the company growth tend to deliver more than expected. On the contrary, if the management neither communicates the updates nor appreciates the efforts, the probability is high that they feel unrecognized.
You may be interested in: Promising Strategies to Personalize Recruitment Process
Critical Roles Organizations Should Consider for Retention
Though every employee has their role to play in the organization, the impact can be critical when employees in specific roles bid adieu. A study done by Harvard Business Review stresses that the following employees are deciding to any business, and the retention policies should lay a focus on them:
Independent Contractors:
For industries such as manufacturing and production, their role turns indispensable. Maintaining a healthy relationship with them can ensure brand value and business success.
Employee Retention Tip for Independent Contractors:
Studies find that providing independent contractors with the latest technology and paying them a little more than the market prices will ensure their loyalty and happiness.
Customer Experience Creators:
Customer reps have their role to play in the success of any business that thrives by direct interaction with clients. They can make or break the brand impression and are crucial in bringing in revenue to the organization.
Employee Retention Tip for Customer Experience Creators:
A promising package and brand value are the two motivating factors in retaining customer reps and sales teams.
Essential Experts:
Some employees that are subject experts prefer working alone and delivering to the company rather than managing people. Their focus lies on learning and contributing rather than diverging their energy and time into people management. Such employees can play a central role in building organizational strategies and frameworks.
Employee Retention Tip for Essential Experts:
A competitive pay package and an environment where they feel appreciated and valued can retain such talented contributors.
In addition to the above roles, employees in senior and middle management and promising employees who hold the potential to turn into future leaders can become organizational pillars in the long run. An employee retention strategy should consider them all into special consideration.
How to Increase Employee Retention?
A pay hike is one of the worth-trying ideas to retain an employee. However, organizations should be ready to offer beyond a pay raise and address the central reason that drove the employee towards the decision.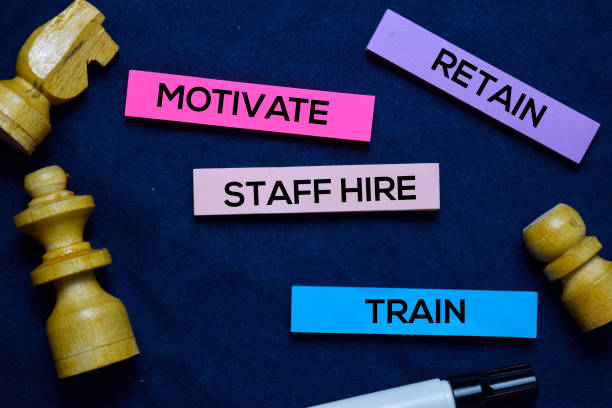 A well-rounded employee retention strategy must include:
Mentoring sessions
Team building activities
A promising pay hike
Scope to learn in the job
Career growth opportunities
Perks and benefits for self and family
Employee recognition and appreciation
Regular and constructive employee feedback
Company-sponsored training and certifications
Transparent opportunities in promotions and appraisals
Creating and nurturing a positive and motivating work culture
An open-door policy that creates equal opportunities for every employee to share their thoughts
In Conclusion
Employee retention plays a significant role, especially in this juncture of digital transformation and post-pandemic workplace changes. Hence, organizations should invest in employee retention strategies, for they benefit not only in saving costs but also helps in the long run in evolving to a 'desired' brand.
Who are we?

Cloudely is a recruitment specialist providing demonstrated hiring and staffing solutions to global companies. Our talent acquisition strategies help you find the right talent in the right moment. We offer recruitment services for varied industries including and not limited to technology and healthcare.

Hiring right is the first step in talent management. Reach us at hello@cloudely.com to find the right candidates, effortlessly. Follow us on LinkedIn to receive our latest updates.