The pandemic shook the world beyond any doubt. That doesn't seem to hamper the spirit of entrepreneurs who are determined to make their mark with their unique business ideas. Studies indicate that in the third quarter of 2020 alone, there were more than 1.5 million new-business applications in the USA, a figure almost double the same as that of 2019.
If you are one such passionate entrepreneur planning to launch a business post pandemic, we encourage you to look at the blank canvas that the technology and business landscape have to offer. Here we discuss the strategy you might need to adopt when starting a business.
#1: Scrutinize your Why
Michael Arrington, TechCrunch Founder, sounds so right. He quotes – the best start-ups generally come from somebody needing to scratch an itch. 
Think of why you want to start a business.
Do you intend to solve a marketplace challenge?

Or do you desire to satiate your personal interests?
Either way, clarity is essential before you take a leap of faith. It guides you to make certain assumptions and be ready with the answers:
Who runs the organization? 

Do you have a team to support you? 

Is this the first attempt? 

Or are you determined to rise like a phoenix after previous business failures? 

What lessons did the past mistakes teach you? 
Specifically, when the world (read: consumer mindset and technology) has changed over the past two years, posing these questions will only benefit you in devising a solid business plan.
#2: Mind the statistics
Holding the title 'CEO' or 'Co-Founder' might sound like a dream come true! But a peek at the real-time statistics provides insights into how tough it is for businesses to survive once they start.
According to various studies:
80% of entrepreneurs pass the first-year mark.

2/3rds of businesses amongst this 80% survive the second year.

By the 5th year, only half of these businesses exist.

It means, 70% of businesses with employees fail in the first ten years.
While there is no successful invention without failure, businesses with employees cannot risk putting themselves at financial risk.
As Tinder Cofounder says, in business, data beats emotions. Hence, it is crucial to study data, past failure rates, market insights and arrive at a practical conclusion before starting a business.
#3: Add value to your customers
Knowing your customers is one of the primary things to succeed in a business. 
To win the attention of customers, do everything you must. Ask what they want; don't assume. 
Consider the customer feedback. After all, the feedback from an unhappy customer can guide you where your business needs improvement.
Adopt digital in pleasing your customer before they shift to your competition. Eliminate delays and inter-team silos that might hamper customer experience with state-of-art customer relationship management software. 
Ask us how you can close more deals and make more happy customers.
#4: Focus on your value proposition
With so much competition around, what should make a customer reach out to you instead of your competitor? It is what your value proposition must answer.
The value proposition must articulate how uniquely you solve the customer pain points compared to your competitors. 
While crafting a value proposition, make it a perfect blend of text and visual elements that narrates customer pains and gains and how your brand can solve them.
Remember, customers love those brands that deliver more than expected. 
Suggested Reading: How does advisory board help business success?
#5: Have a clear business plan
A business plan is your blueprint of how you grow your business from scratch. It must guide you at every step from beginning to scratch and act like a saviour to help navigate the unexpected times.
Business plans might vary with size and financial requirements. Typically, include the following elements in a business plan:
Title, Summary, and Description: The business name, a short and long description of what the business is about, where you might cover business goals, industry trends, and potential customers.
Tools and technology: This section must explore the details of software and tools that your business needs for its day-to-day functioning. This section is also critical to decide the costs you might invest in acquiring the necessary technology.
SWOT Analysis: A not-to-miss step when starting a business is to assess your strengths, weakness, opportunities, and threats, along with making a competitor analysis. 
Marketing strategies: These must define your chosen marketing channels and the investment you are ready to put into marketing your products and services and attracting customers. Also, it must account for market forecasts and align with data and analytics.
Management and operations: Here's where you define "who's who"- the individuals who run and perform your business day-to-day.
Financial analysis: It must discuss the inflow and outflow of money, investment needs, and backup funds to meet contingencies. 
#6: Pick the suitable business model
Business models vary with the number of partners involved and the financial stability. For instance, you might choose a sole proprietorship or want to run on a partnership. Or you could opt to go the limited liability company (LLC) way or aim at turning into a corporation. It's all up to your needs.
Plus, the business model can change even after the business starts. For better guidance, your accountant or a tax consultant might help. 
Need Legal and Compliance solutions? We can help. 
#7: Examine your financial strength
Businesses need funds to meet several costs: licenses, insurances, collaterals, trademarks, security deposits, and more. 
In addition, rents, salaries, procurement costs, transportation, real estate costs keep adding from time to time. 
Besides, with markets fluctuating with so many unforeseen trends, financial planning is something that entrepreneurs keen on starting a business cannot ignore. 
Popular options to fund your dream business include: opting for business loans, crowdfunding, seeking angel investment, or SME business loans. Partnerships are another go-to strategy in case you need financial backup.
Work on the financial strategy that suits your business needs and lay a solid and safe ground before implementing ideas.
Looking for a trusted business partner in this partnership economy? We are happy to help.
#8: Embrace Digital
In this customer-first era, digital transformation is indispensable to attract more customers. The pandemic has proved that those businesses that could not embrace digital cannot survive.
Studies indicate still many businesses take the risk of running on manual and paper-based formats, which might not be a wiser thing to start with, especially when you are determined to start a business in 2022. 
Shifting to digital helps you streamline activities, monitor the processes, and measure performance. As they say, anything that is measured can be improved. Here's why digital transformation accentuates your business growth.
Need Digital Transformation Guidance for your business? We are just a click away.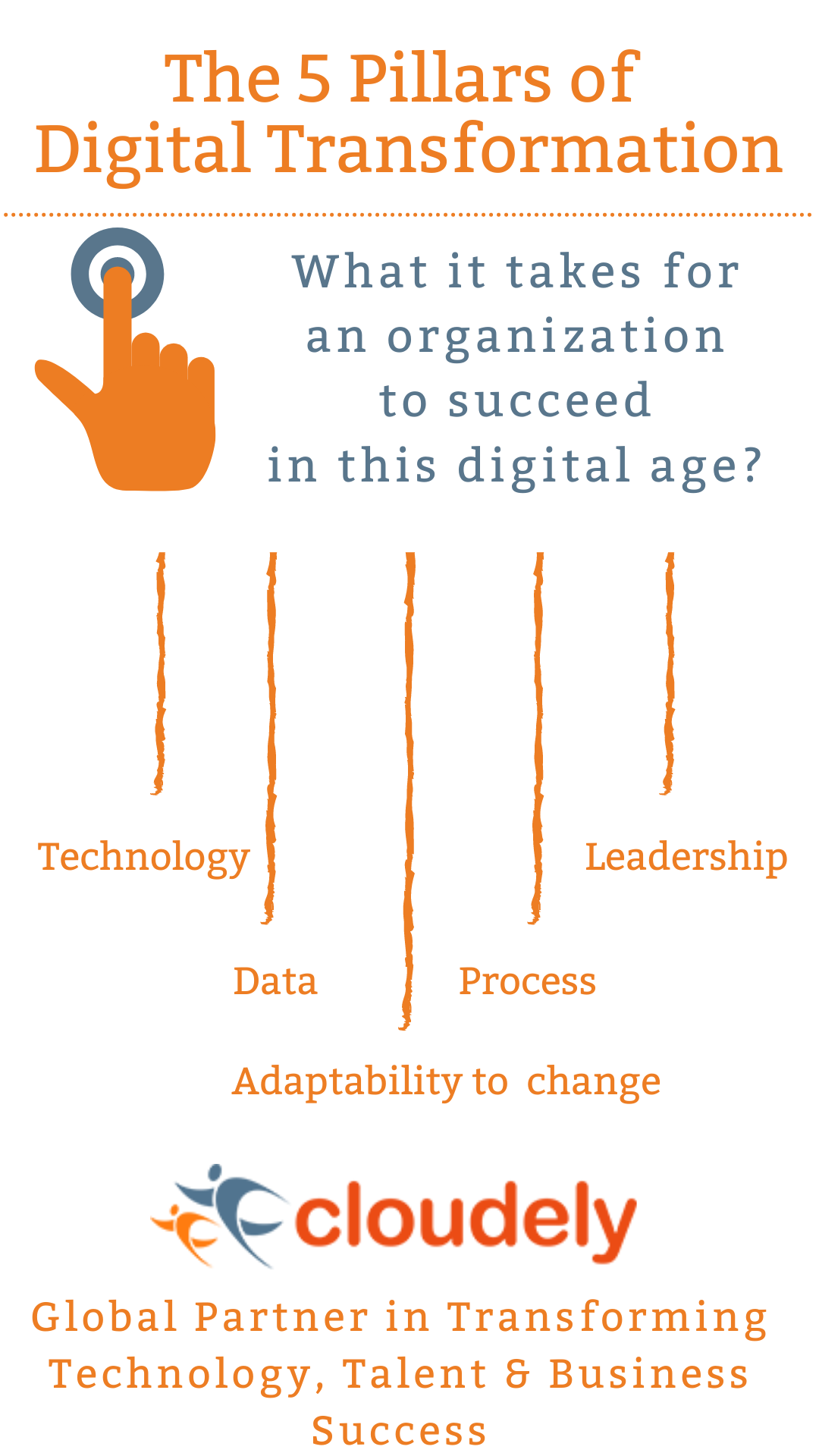 #9: Devise a Multi-Route Strategy
Now that the world has navigated the unprecedented times, business owners are now aware of the importance of pivoting in challenging situations. 
Devising a multi-route strategy will guide you during challenging weather. Carefully consider aspects like product launches/relaunches, backups in management and resources, dealing with supply chain risks, cost-cutting measures, and alternative marketing strategies to make sure you stay in the game.
#10: Focus on constant improvement
Feedback from customers and employees can prove valuable in improving a brand's services. They show the scope for improvements in otherwise ignored aspects of product and service quality. 
If you are a local business, you could leverage the mouth of marketing feedback. If your brand spans globally, social media and emails are always your best channels to gather feedback.
#11: Market, market, and market
After investing so much time and effort to bring your ideas to life, do not shy from marketing them. 
Leverage all possible channels to market your brand and get closer to customers. Invest in CRM tools that will help you gather more prospects and streamline the sales process. 
Ask us how to gain more prospects and cut time on unwanted routines in sales and billing.
Summing Up
In business, ideas are easy. Implementation is tough. But with the right business plan and backup strategies, you are not distant from making your ideas happen and grow into a successful business owner. 
Should you need any guidance on business partnership, digital transformation, or a helping hand in choosing the right human resources when starting a business, drop an email to us at hello@cloudely.com. Connect with us on LinkedIn to stay updated.